2nd International Conference on Bimetallic Complexes 2013

| | |
| --- | --- |
| Date: | Monday, September 23rd, 2013 - Wednesday, September 25th, 2013 |
| Venue: | Karlsruhe Institute of Technology (KIT), Campus South, Audimax, Bldg. 30.95, Straße am Forum 1 |
Following: Thursday, September 26th, 2013 - Friday, September 27th, 2013: Internal SFB Project Group Meeting


Plenary S

peaker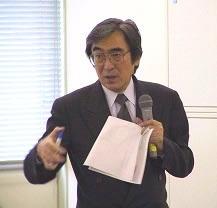 Masakatsu Shibasaki,
Microbial Chemistry Research Foundation
Tokyo, Japan
Confirmed Speakers
A deeper insight of the electronic coupling between metal centers is an utmost concern in molecular science. Despite its importance there are still many open questions to be addressed. Multi-nuclear metal organic compounds frequently exhibit collective and cooperative effects of the metal centers. Until now, these effects have not been fully understood and, thus, have been only described empirically. A fundamental knowledge of metal-metal interactions would open new perspectives in the search for new materials.
The aim of our Transregional Collaborative Research Centre is to gain new fundamental knowledge of the electronic structure of multi-nuclear metal complexes including two or three transition metal atoms. This will allow predicting cooperative effects with regard to the relative geometry of the metal centers to each other and to understand and predict magnetic, chemical, and optical properties based on this knowledge.
We invite all participants of our conference to join us for an informal get-together on Sunday afternoon and evening starting at 16:00 o'clock in the CFN building (bldg. 30.25, Wolfgang Gaede Str. 1a)
Registration
Deadline for registration: -
Registration Fee

Early Birds
(until July 1st, 2013)


Standard

Member SFB/TRR 88

200 €

280 €

Member SFB/TRR 88: Student, PhD Student*

100 €

180 €

Non-Member SFB/TRR 88

280 €

360 €

Non-Member SFB/TRR 88: Student, PhD Student*

180 €

260 €

Day Ticket Member SFB/TRR 88

100 €

140 €


Day Ticket Non-Member SFB/TRR 88

140 €

180 €

Students of the local university (KIT) and TU Kaiserslautern.


L

ectures only!
(P

lease show your KIT-Card or the student card of TU Kaiserslautern)



30 €

50 €

*

The registration fee for students is to be paid only by students participating in programs completed by the following degrees: Bachelor, master, diploma, magister (graduate), first state examination, comparable degrees or the doctor's degree. If you register as student member, you will be obliged to submit a certificate of enrolment to the Conference Office. PhD students having no certificate of enrolment are obliged to submit a confirmation of registration of their university.
Please registrate for the symposium via our registration form.
Poster
We cordially invite graduate and postgraduate students to present posters. The poster should be roughly DIN A0 (841 x 1189 mm²) in size and can be either in "portrait" or "landscape" format. Since the posters will be on display for the entire symposium, you might want to include a picture of yourself in the upper right-hand corner. This will make it easier for everyone to identify and contact participants with common interests during the symposium .
Accomodation
For the convenience of those attending the conference, we have reserved rooms which you can book through:
KMK Karlsruhe-Messen und Kongresse, Stephanie Sivic
Chairman: Professor Dr. Stefan Bräse
Organizing Committees
Scientific Program
Stefan Bräse, KIT
Christian Röthig, KIT
Marc Prosenc, TU Kaiserslautern
Jan Paradies, KIT
Local Organization
Christian Röthig, CFN Administrative Manager, coordination
Renate Bender, CFN Administrative Assistant, registration, Tel. +49 (0)721 608 48495